Explore the MHSCF, see our board of directors and discover more about the foundation.

Photo Credit: Legend yearbook photo editor Caroline Franklin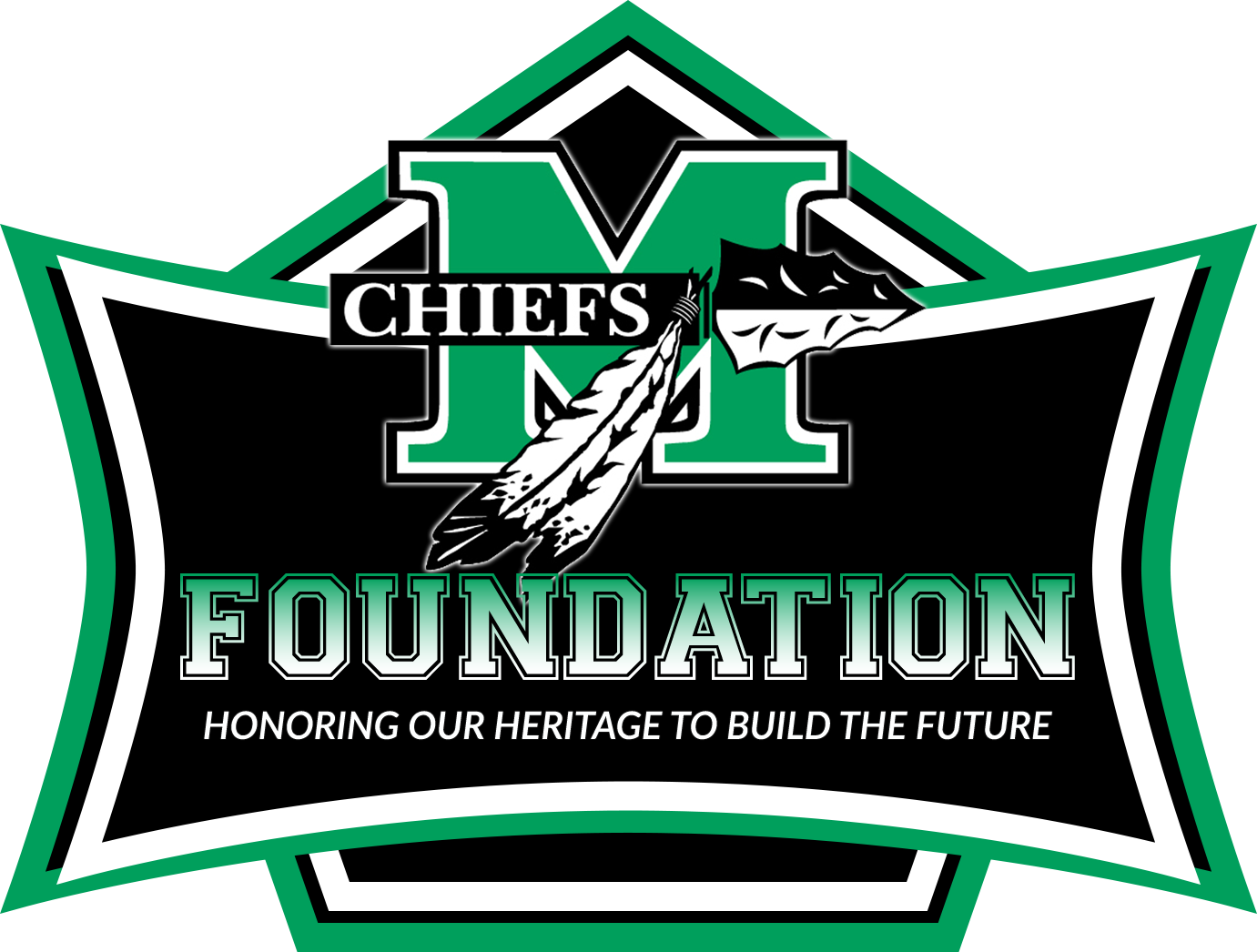 The MHS Chiefs Foundation was established in 2022 as a 501c3 public charity organization. Our mission is to complement the endeavors of McIntosh High School (MHS) in developing, improving, supporting, promoting, and sustaining the enrichment and enhancement of educational opportunities and programs for all MHS students.
The foundation will award scholarships for post-secondary studies to deserving students who embody traits including academic achievement, diligence, responsibility, sustained school and community involvement, selflessness, and a positive attitude.
Foundation goals for future endeavors include offering grants for school programs and supporting benevolent causes. Funds will be raised through donations and sponsored events. We invite you to become a MHS Chiefs Foundation supporter and donor. 
MHS Chiefs Foundation
c/o McIntosh High School
201 Walt Banks Road
Peachtree City, GA 30269
MHS Chiefs Foundation Board of Directors
Britte Aromashodu
MHS Hall of Fame 2019, Ole Miss athletic standout and Nike supervisor
Britte is a McIntosh High School graduate of the class of 2000. She is a 4 year letter winner in track, softball, basketball and 1 year letter winner in soccer. She also graduated with Academic Honors.
Britte is a University of Mississippi (Ole Miss) graduate class of 2004, with B.S. in Criminal Justice, and a minor in Spanish. She is a 4 year letter winner for softball, team captain & earned SEC All Academic Honor Roll awards. She also served on the Title IX Board for women's athletics at the University of Mississippi.
Her current career is with Nike Inc from 2007 to present. She is currently the Showroom Supervisor of the Nike Showroom in Birmingham Alabama, servicing the Hibbett Inc/City Gear account. She is also very active in the community with local High Schools and sports clubs as well as the Central Alabama Food Bank.
Britte and her husband Devin, former Auburn University and NFL wide receiver standout are proud parents of 3 children Devyn, Kayin & Britten. They currently reside in Birmingham, AL. You can usually find Britte enjoying one of her hobbies of traveling, attending anything sports related or cheering on their children in all of their activities.
Fun Facts: The first African American softball player at Ole Miss. The first Inline Store Athlete at Nike Inc. to win Athlete of the Year for the company in 2011.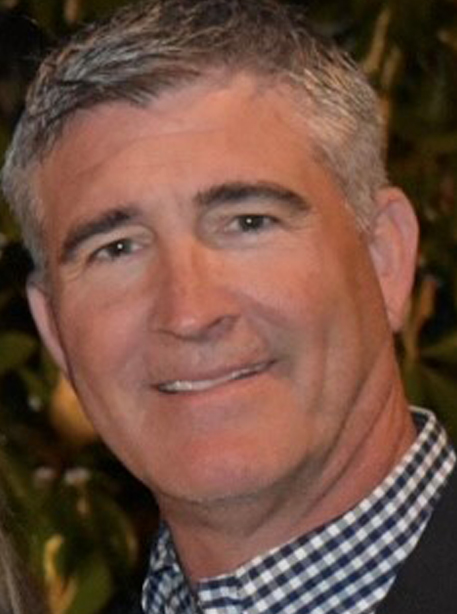 Harold Baro
MHS Hall of Fame 2017, Senior Vice President and General Manager, SIMOS Solutions
Harold Baro is senior vice president and general manager of SIMOS Solutions, a customer-focused, results-oriented labor management firm that specializes in improving the ways organizations staff and manage high-touch environments by providing engineering expertise, a frontline workforce and management at a guaranteed fixed cost per unit while meeting quality and safety standards. He leads a core of certified engineers and experienced onsite workforce leaders who help optimize processes for budget certainty and increased efficiencies in distribution, fulfillment, reverse logistics and light manufacturing.
Baro has more than 30 years of extensive experience in Industrial and Systems Engineering with a focus on logistics and systems, including the past 19 years with SIMOS. Under his leadership, SIMOS has expanded across the United States and introduced technology into its staffing models by launching Stafftrack, a proprietary workforce management tool, for its client and worker teams.
Baro was recognized for his industry leadership and expertise by Supply and Demand Chain Executive, who named him to their Pros to Know list in 2021. Under his leadership, SIMOS has won awards from the Brandon Hall Group, ClearlyRated Best of Staffing, the Reverse Logistics Association and was named a Top Workplace by Energage in 2021 and 2022.
Baro holds a bachelor's degree in industrial and systems engineering from the Georgia Institute of Technology, where he was a member of the 1990 National Championship Football Team. He earned a Green Belt Six Sigma, Lean Six Sigma and a Black Belt from Villanova University and trained in TQM, MRP and ISO 9002. He lives in the greater Atlanta area with his wife Jenifer. Harold and Jenifer have 4 children; Delaney, Brooks, Harrison and Braden. Harold graduated from McIntosh High School in 1989.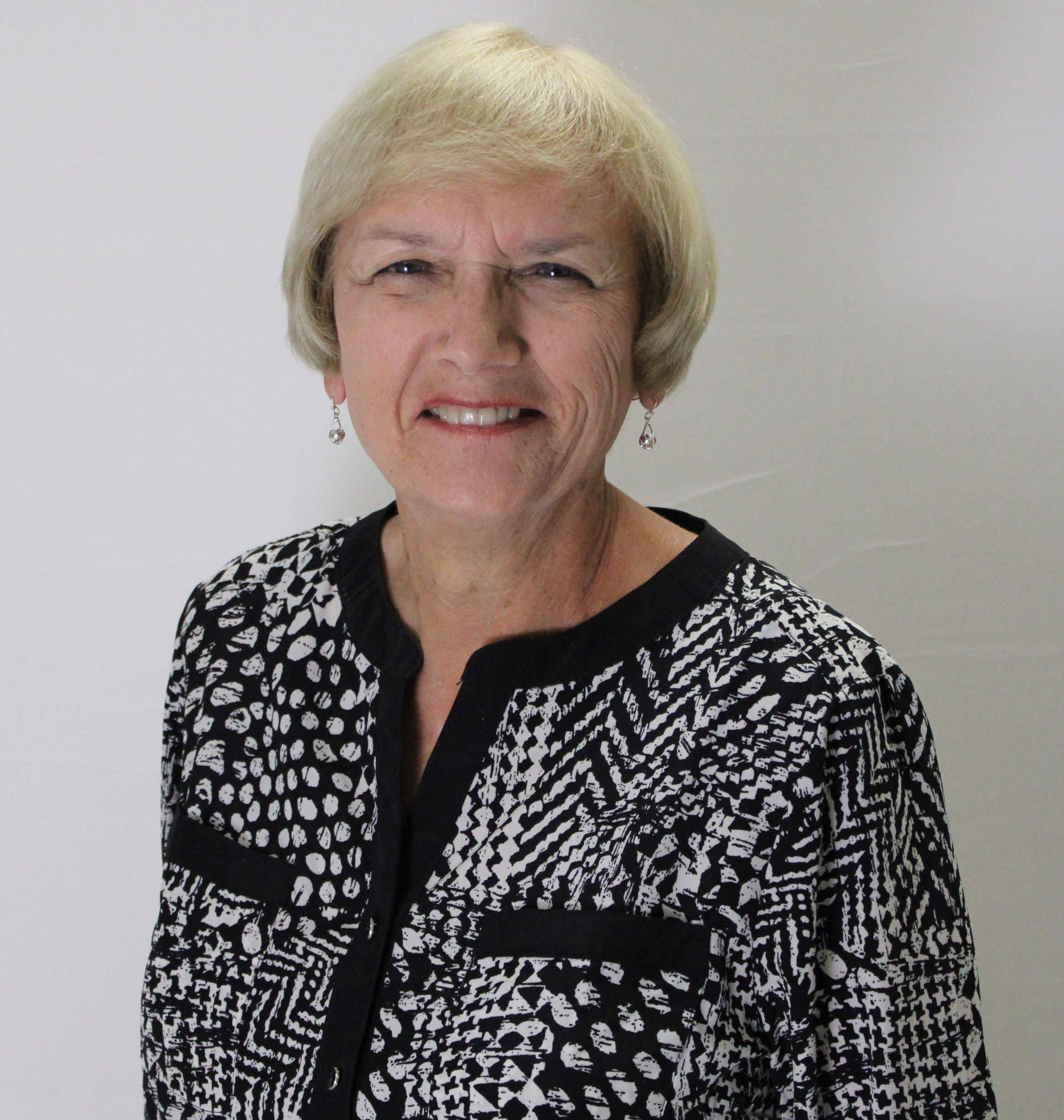 Diane Basham
Retired MHS Teacher, Former Member of the Fayette County Board of Education
Diane Basham was a 33-year resident of Fayette County and involved in the Fayette County
School System for over 30 years. Teaching at McIntosh High School for 27 years, was a
rewarding experience for her in instilling the importance of Economics in student's everyday
lives. Ms. Basham sponsored the Key Club for 26 years and was involved with several
academic, service and student focused extracurricular activities. In 2014, Diane ran for and was
elected to a 4-year term on Fayette County Board of Education bringing an important teacher's
perspective to the Board.
Diane was born and raised in Illinois and earned a Bachelor's Degree in Education from Illinois
State University. Later, after moving to Georgia, she earned a Master's Degree in Education and
Education Specialist's Degree from The University of West Georgia. Being close to her two
children and two grandchildren, called her to leave Fayette County and move to the Braselton
area where she is presently "living the life" in a 55+ community. Daily activities include
pickleball, bocce, playing cards, reading, traveling, and hanging out with other boomers. She is
also an active volunteer with the Southeastern Brain Tumor Foundation. Spring, Summer and
Fall afternoon and evenings will find her cheering her grandkids on at baseball and softball
games.
Ms. Basham is honored to serve as founding board member of the MHS Foundation and
supporting the school that was an integral part of her life for so many years. Go Chiefs!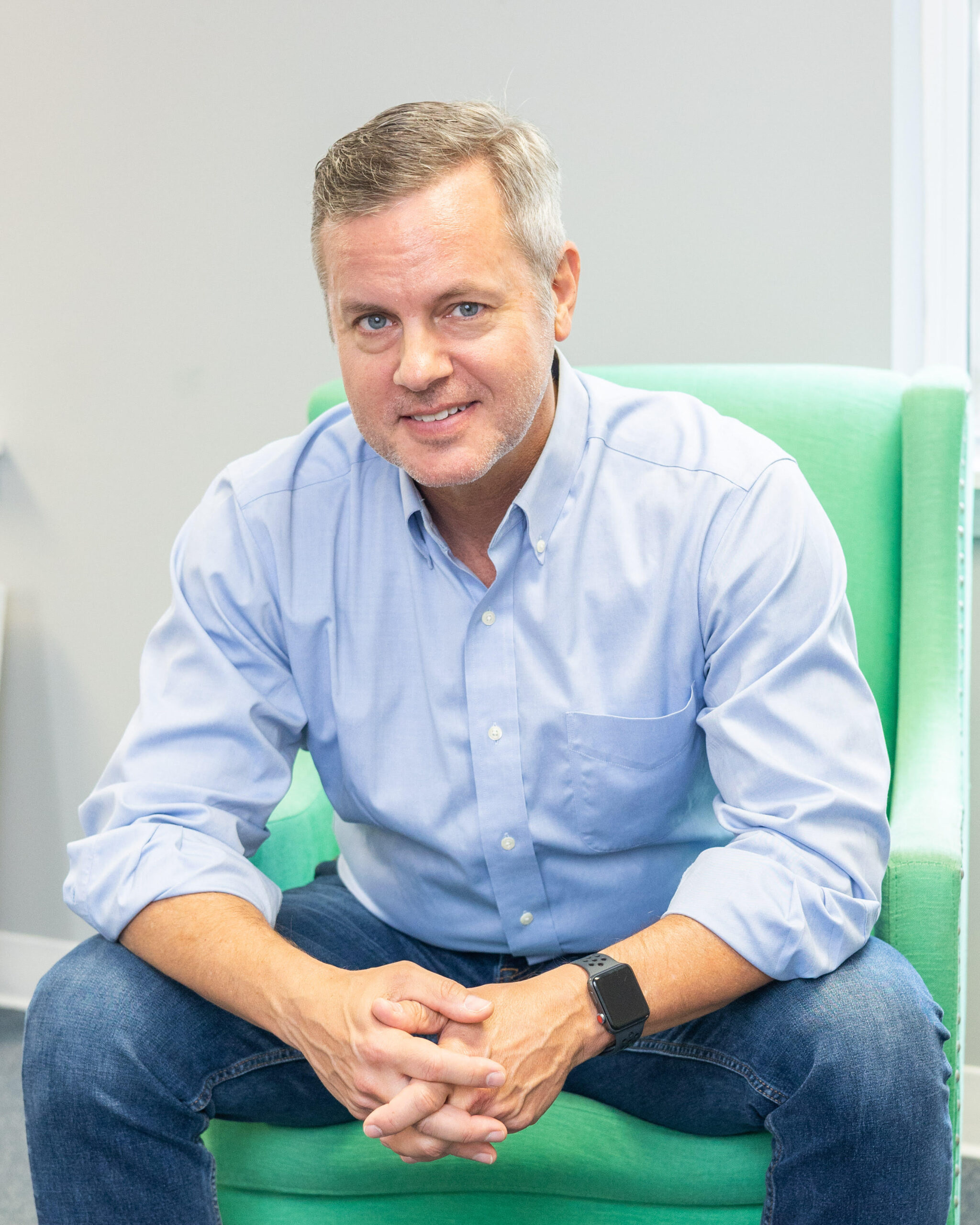 Joe Domaleski
Owner, Country Fried Creative
Joe Domaleski, a Fayette County resident for 25 years, is the owner of Country Fried Creative – an award-winning digital marketing agency located in Peachtree City.
His company was the Fayette Chamber's 2021 Small Business of the Year. Joe is a husband, father of three grown children, and proud Army veteran.
He has an MBA from Georgia State University and is active in a wide-range of community organizations.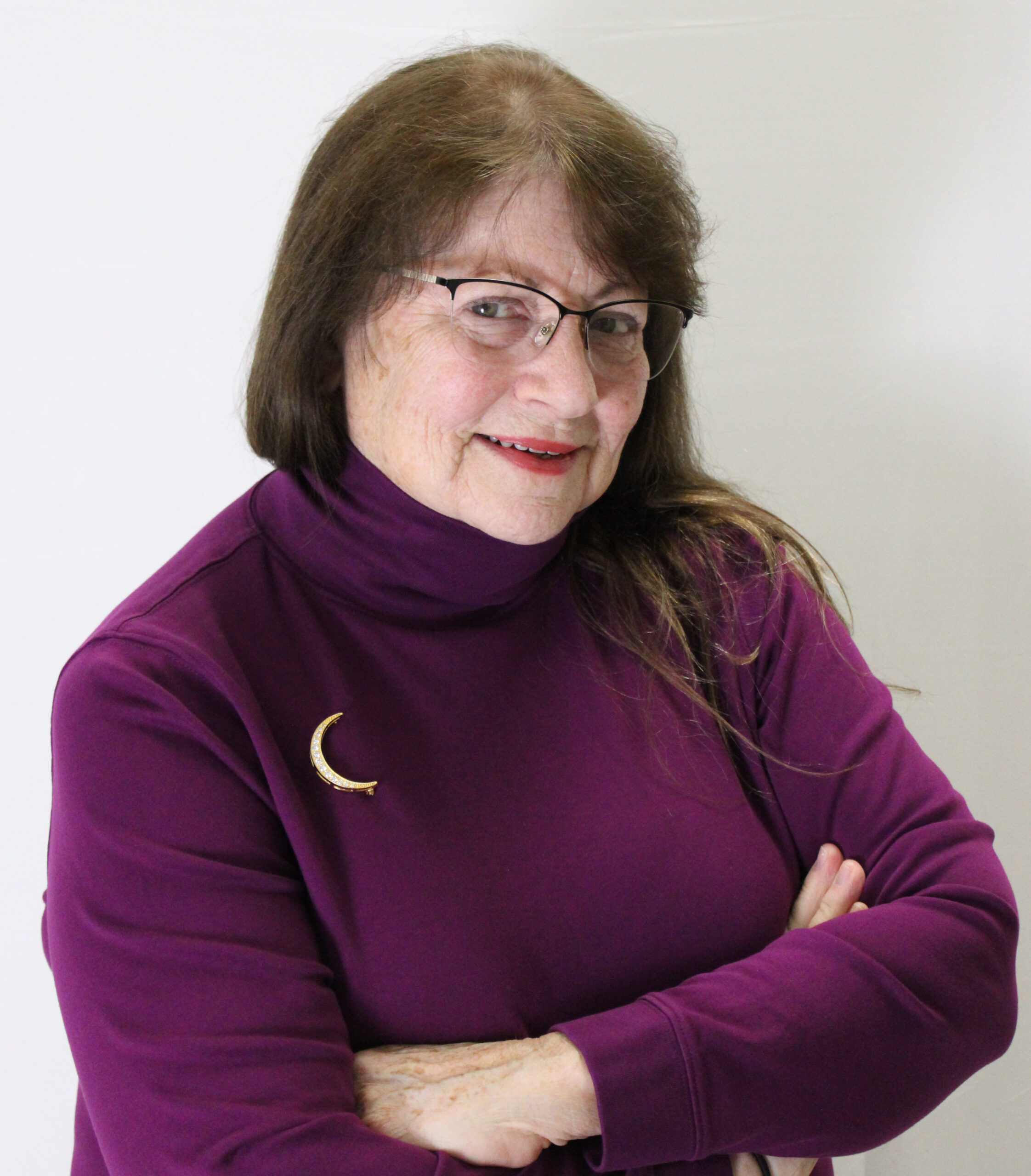 Cele Eifert
Foundation Secretary / Treasurer
Cele Eifert is a retired US Air Force Lt Colonel who had a 22-year active duty career in Military Intelligence career (1976–98), primarily in Special Operations, including a tour of duty at the US Department of State, Washington DC. She comes from a multi-generation military, patriot & civic- minded family going back to Plymouth colony and America's founding; her ancestors fought in Revolutionary & Civil Wars, both World Wars, Korea & Vietnam. Her overseas duty assignments were Japan, Okinawa, South Korea, Philippines, Panama, and the former Soviet Republic of Georgia, serving as the U.S. Embassy Assistant Political Officer in Tbilisi. Her military awards and decorations include: Department of State Superior Honor Medal, Defense Meritorious Service Medal, Air Force Meritorious Service Medal, and the Small Arms Expert Marksmanship Ribbon, among others. Cele earned her Bachelors Degree in Journalism in 1976 from the University of Southern California. While at USC, Cele was on the Women's Swim Team, in the Trojan Marching Band, a member of Gamma Phi Beta Sorority, and she was one of the first women in Air Force ROTC, where she was a Distinguished Graduate. Cele earned her Masters Degree in International Relations in 1984 from Troy State University (AL).
Since retiring from the US Air Force in 1998, Cele has been a substitute teacher in the Fayette County (GA) school system. She's served as PTO President at Kedron Elementary School, J.C. Booth Middle School, and McIntosh High School. She also served on the McIntosh High School Council. She was McIntosh Booster Club President for the Golf and Track Teams, and Vice President for Cross Country. She was also a volunteer leader in Cub Scouts and Boy Scouts for 12 years. Cele is currently serving as the Director of the McIntosh HS Hall Fame, a position she's held since the Hall of Fame's inaugural year of 2011.
Cele has remained very involved with her sorority, Gamma Phi Beta, since graduating from USC. She has won several awards recognizing her outstanding contributions. She currently serves on the Advisory Board for her sorority chapter at UGA. She is also very active with the umbrella organization – National Panhellenic Conference – which governs her sorority and 25 others. Cele has been married since 1987 to her husband Ron, whom she met when they were both assigned in Korea. They have two sons, Carl and Robert, who are both McIntosh and Mississippi State University grads.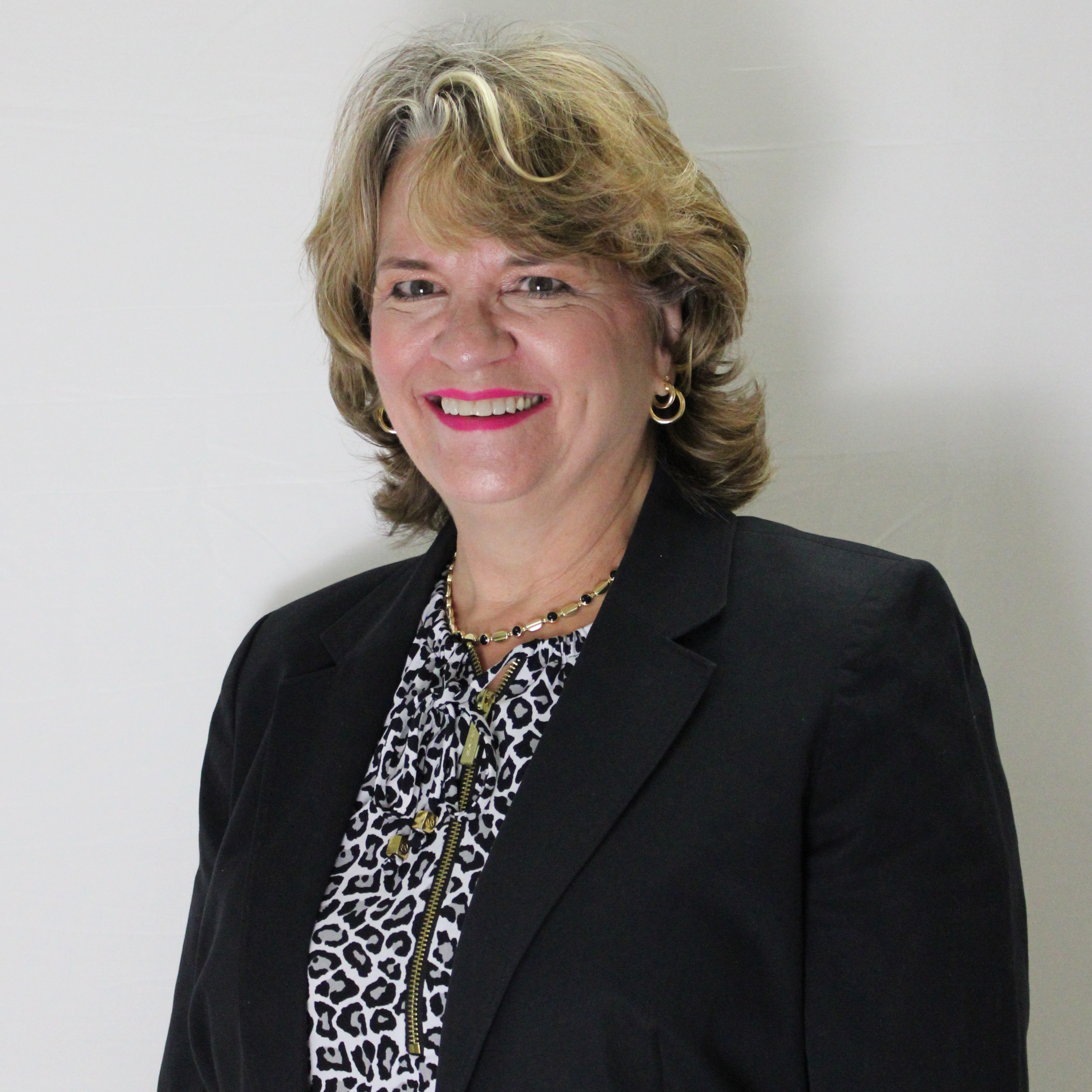 Lisa Fine
Foundation President, Past MHS Principal
A second-career educator, Lisa Wms Fine's passion for education began in 1993 as a middle school teacher of mathematics and history for eleven years, where she was recognized as the 2002 Fayette County Teacher of the Year. Published work as a classroom educator includes a Phi Delta Kappa fastback Understanding Students with Asperger's Syndrome, a Michigan Middle School Journal article "Standards for Teacher Excellence," and an "Ask a Teacher" column in Atlanta Parent magazine.
Transitioning to high school administration, Lisa served as an assistant principal and principal of McIntosh High School for fourteen years and was recognized as the 2008 GASSP Assistant Principal of the Year. During her tenure as the McIntosh High School principal the school attained a CCRPI ranking as the 4th best high school in Georgia. Adjunct work as a professor for her alma mater Mercer University and as a Griffin RESA instructor; and service as president of the Georgia Association of Secondary School Principals, and board member of the Georgia High School Association Board of Directors and GAEL Board of Directors, where she was recognized as "Outstanding Educator", complemented her work in public education. Retiring from a 25-year career in public education, Lisa is devoting her time to philanthropic endeavors, traveling, and spending time with family.
Married to a retired educator, Lisa is the proud parent of three Fayette County School System graduates and a grandparent to 4-year-old Kira. Serving as the MHS Chiefs Foundation inaugural president, Lisa looks forward to continuing her support of the McIntosh Chiefs.
Kelly Lyons
Local Businesswoman and Former MHS Volunteer
Kelly is a McIntosh Alumni parent of two sons (class of 2016 and 2020). Kelly is a graduate of Oakland University where she received a BA in Communications.
Kelly has worked in the field of marketing and then began her career in education as an Early Childhood teaching assistant, substitute teacher, Director of Development and Admissions Director.
Kelly now spends her time supporting her sons basketball and coaching careers, volunteering with her sorority, traveling and working part time.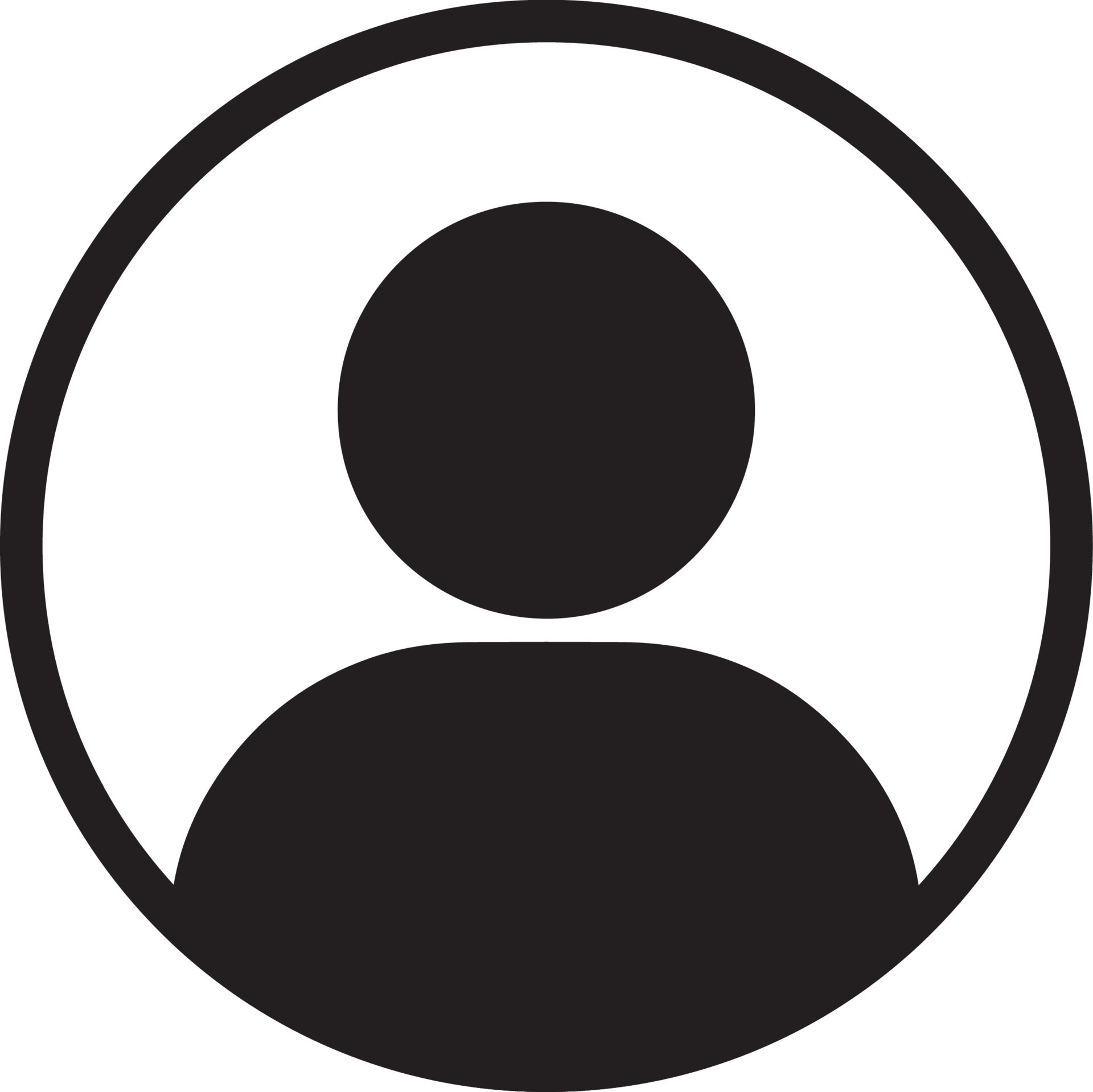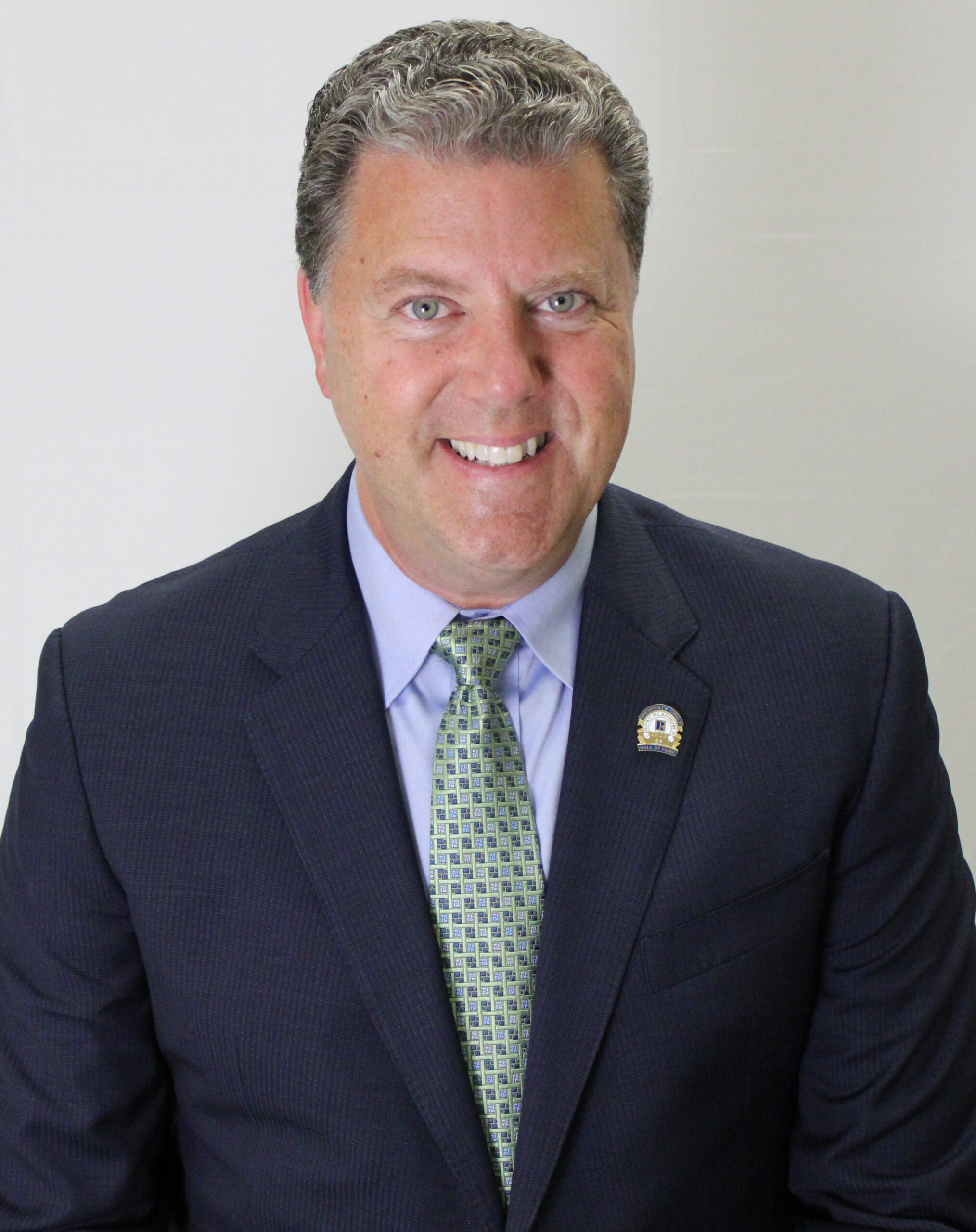 Stephen Walker
There are many ways to describe the "spirit" of Stephen Walker. Anyone who has had the pleasure of knowing Stephen, quickly realizes Stephen is a person of integrity, honesty, personality, and consistently exhibits true professionalism. Stephen's word is his bond; Stephen's drive embodies and enhances his entire career; Stephen's faithfulness is to God, family, colleagues, and all who have had Stephen as their Realtor, know and understand his faith is unending. Stephen is the consummate professional. He works honestly and ethically with all of those he encounters. He holds the Realtor Code of Ethics in the highest regard, and by living the Code of Ethics, Stephen earns the trust he has built through the years which is an essential element required to have a successful business as a Realtor.
Stephen has such a giving heart. He freely gives his time to listen to others, guides new Realtors and remains sensitive to the needs of those around him. Stephen has a remarkable talent of prioritizing his daily life to accommodate all who know him, never letting the person he's with feel anything less than his only priority at that moment! He has a tremendous desire to work with other professionals to insure successful transactions. He avails himself to meet or discuss an issue with other Realtors, and to serve as an engaging and supportive role model for Realtors entering the industry. He truly leads by example!
There is a saying which speaks to "roots and wings". Stephen's roots were planted, nurtured and remain firmly entrenched in the Fayette County Board of Realtors (FCBR). However, his wings are taking him to levels yet to be determined in this industry. Even as he progresses through the Leadership of the Georgia Association of Realtors (GAR), Stephen has consistently availed himself to functions sponsored by boards/associations all over the state. Stephen consistently offers his time, his spirit and his resources to insure FCBR is supported in the most productive, positive and ethical manner. In fact, it was Stephen who coined the now famous, "Fabulous Fayette Board of Realtors" which is now affectionately used as a term of reference for FCBR throughout the state of Georgia. He firmly believes and proves daily that volunteerism and Board activity is the foundation upon which a Realtor builds his/her business.
Stephen's volunteer spirit is evidenced yearly with his service in multiple capacities not only with the FCBR, but also the Women's Council of Realtors, the Georgia Association of Realtors, National Association of Realtors (NAR) and more recently the Berkshire Corporate level with his appointment a s Director, NAR Top 50 Large Firm Directors as a Voting member by the President, CEO of Berkshire Hathaway HomeServices Georgia Properties.
His other favorite community organizations include Bloom, Fayette County Public Schools, Frocks and Rocks, the Joseph Sam School, Southern Crescent Chorale, Southside Church, and Passion City Church.
Stephen is an exemplary individual both personally and professionally. His desire to serve and assist others with his knowledge, his experience, his talents, and most especially his faith, truly exemplifies the Realtor Spirit.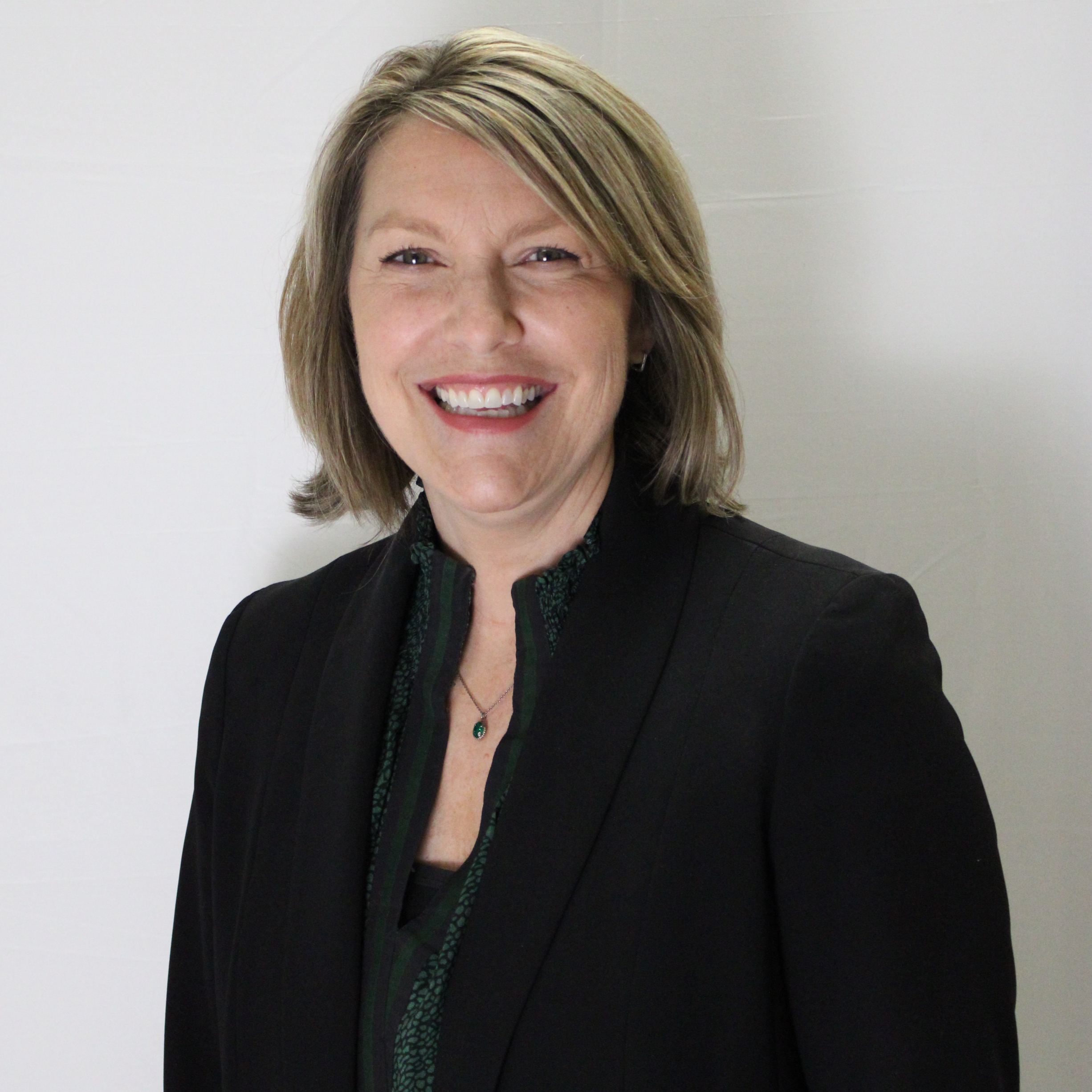 Maggie Walls
McIntosh High School Principal
Maggie Walls is an experienced educator who began her career with Fayette County Public Schools in 1999 as an English teacher at Starr's Mill High School. Mrs.Walls later joined the McIntosh faculty and served as an English teacher, English department chair, and 2017-18 Teacher of the Year. Most recently, she was an assistant principal at Whitewater High School. Driven by a desire to serve others, she takes pride in supporting the work of teachers and building relationships with students and parents. As the current principal of McIntosh High School, she enjoys working with teachers, students, and families to continue to build on the successes of our thriving academic, athletic, and fine arts programs.  Mrs. Walls is from Marianna, Florida and attended Auburn University where she earned a Bachelor of Arts degree in English. She later received her Master of Education from the University of West Georgia and a Specialist in Education from Kennesaw State University.  She and her husband Jason have been members of the Fayette County community since 1998. She is the proud mother of four children. Mrs. Walls most enjoys spending time with her family and visiting the Florida panhandle. She is an avid reader and believes in the power of the written word. Today is a great day to be a McIntosh CHIEF. 
Gary Wood
Voice of the Chiefs, Former TV Sportscaster and Retired VP Coca Cola Refreshments
Sportscaster (2 years)
Weekend Sports Anchor
WLBT-TV3 NBC Affiliate
Dr Pepper (9 years)
Bottler Account Manager
National Sales Executive
Coca-Cola (21 years)
Bottler Account Management
Customer Marketing
Sales Development Manager
Strategic Planning
National Account Sales Director
National Retail Sales Vice President
College
Mississippi College – B.S. Degree in Business / Marketing with a Speech Minor
Family
Wife – Becky. Married in 1984. Former elementary school teacher. Textbook
editor with Harcourt/Brace. Active in the community as a volunteer and at 1 st
Baptist Church in Peachtree City. Began small business Vintagehappie in 2014.
Son – Garrett. McIntosh High School graduate (2009). Voted as "AJC Mr.
McIntosh High School" (2009). Graduate of Mississippi State University. Worship
Pastor at The Grove Church in Clermont, Florida.
Son – Spencer. McIntosh High School graduate (2010). Three-year Football
Letterman and starting Wide Receiver (2008, 2009, 2010). Played College
Football and Head Coach of Belgium National Team. Graduate of Kennesaw
State University. Head Football Coach at Monte Vista Christian School in
Watsonville, California.
Hobbies
Golf, Travel, Ford F-150s, and Church.
"Voice of the Chiefs" Football (2007, 2008, 2009, 2010, 2021, 2022, 2023).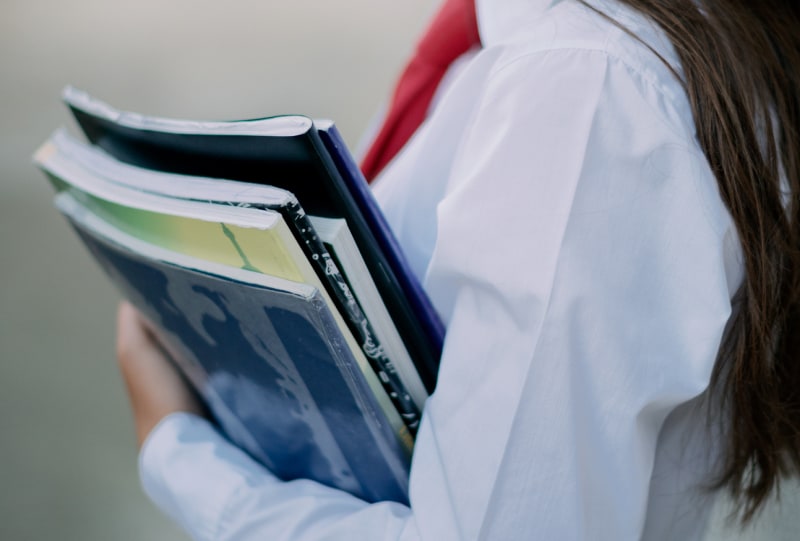 Chick-fil-A Second Mile Scholarship
Chick-fil-A and the MHS Chiefs Foundation proudly announce an inaugural Chick-fil-A 2nd Mile Scholarship for seniors who are planning to pursue post-secondary education and who demonstrate a "going above and beyond" community spirit. Applications may be submitted through the website by March 31st. A teacher recommendation is required and must be submitted by the deadline. The scholarship recipient will be announced at the annual, spring Honors Night.
Applicants must have a minimum weighted GPA of 3.0 and must have been a student at McIntosh High School for a minimum of two full years.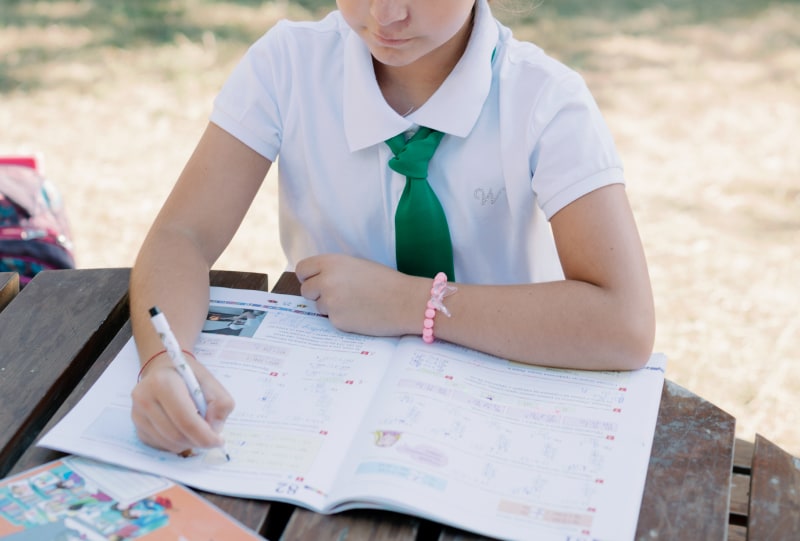 MHS Chiefs Foundation Board of Directors Scholarship
The MHS Chiefs Foundation Board of Directors is also proud to announce an inaugural Board of Directors Scholarship for seniors who are pursuing post-secondary education and who have a consistent and sustained record which demonstrates a strong work ethic, sense of responsibility, supportiveness, kindness, selflessness and a positive attitude, among other things.  The application is at the link below and must be submitted by March 31st. A teacher recommendation is also required by March 31st and the form is linked in the application. The scholarship recipient will be announced at the Annual Honors Night.
Applicants must have a minimum weighted GPA of 3.0 and must have been a student at McIntosh High School for a minimum of two full years. 
Donate to the McIntosh High School Chiefs Foundation
Tax-deductible donations help us provide scholarships for McIntosh students and continue to provide resources for continued success in Peachtree City.
There are a variety of ways volunteers may help the MHS Chiefs Foundation, including administrative tasks, communications, event planning, fundraising, scholarship selection, social media and more. Please complete the Volunteer Form by clicking this link or using the form below We look forward to hearing from you!
MHS Chiefs Foundation
c/o McIntosh High School
201 Walt Banks Road
Peachtree City, GA 30269